Where you go affects what you pay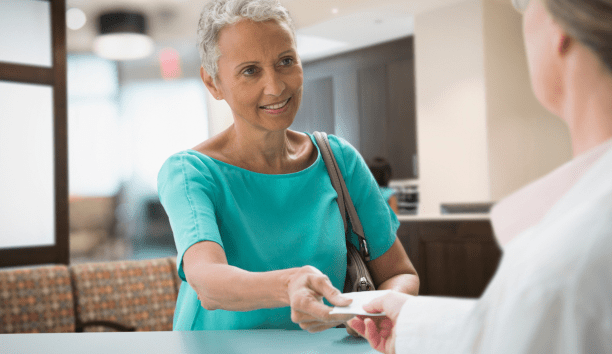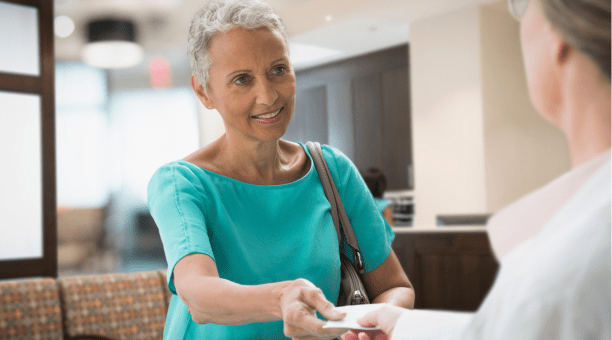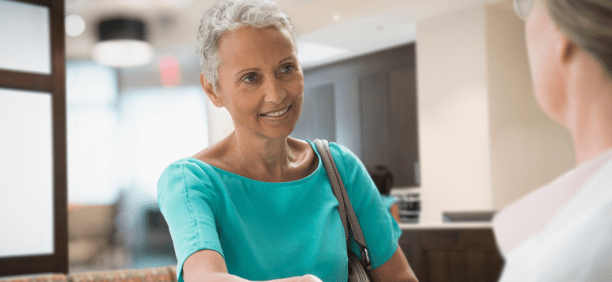 You probably know that employers spend more on health insurance than any other employee benefit. But did you know that
rising healthcare costs
—NOT an increase in utilization—accounted for about 66% of per-person medical and pharmacy claims spending growth between 2015 and 2019?
While employers have taken steps to manage costs—through increasing employee cost sharing (premiums, deductibles, copays and coinsurance), implementing narrow networks or reference-based pricing, or adding mandatory generic—employers may be overlooking an important tool: teaching employees to shop around for care.
It's common knowledge (at least in HR circles!) that there is no set price for medical care—each provider or facility sets its own price for services and supplies ("the rack rate"). What individuals, and, by extension, their employers actually pay depends on the discount their insurer/PBM has negotiated, whether the provider is in- or out-of-network for that specific plan, whether the employee is using their insurance or paying cash, and whether the employee has met his or her deductible and/or out-of-pocket maximum.
Eighty-one percent of consumers compare prices before buying appliances, electronics or jewelry—yet more than one-third do not research costs at all before a medical visit. With the cost of same treatment varying by as much as thousands of dollars between providers, or even between doctors in the same hospital, not shopping around can have a staggering impact. (A University of California, San Francisco study shows that in the state of California, an appendectomy can cost anywhere between $1,529 and $186,955!) Yet, 59% of Americans who have compared prices have chosen a less expensive doctor, hospital, medical test or treatment.
So what's an employer to do?
First, put together a communications plan. Whether it's part of your current communications efforts or specific to this topic, take the time to educate your employees about the variations in costs, and what it means to their wallets. Use specific examples as much as possible to show how prices differ, and how the individual's situation may affect what they ultimately pay.
Start with the differences in initial care—before tests or procedures are recommended or a prescription written. Opting for a telemedicine visit rather than an office visit – or making use of an employer's onsite clinic (if available) may save time and money. Many pharmacies and big-box stores like CVS, Target or Walmart offer retail clinics that provide routine health services such as exams and immunizations and treat sprains and strains. Stand-alone (or hospital-affiliated) urgent care centers are typically open later and have larger staffs, so they can provide more advanced diagnostic tests (such as x-rays) and treatment for burns, severe cuts and even broken bones—providing a less-costly alternative than the emergency room. Making use of any of these alternatives can result in significant cost savings.
Next, explain how employees can research prices, and refer them to the specific tools available to them.
For instance, for prescription drugs, you can direct employees to GoodRx.com, BuzzRx.com, Singlecare.com or RxSaver.com. You may even want to let them know that in some cases, paying cash out of pocket will cost them less than running the prescription through their insurance (for example, Walmart, Kroger, H-E-B and a handful of other stores offer generics and certain other medications as low as $3 or $4. And other options, such as Amazon Pharmacy or CostPlus Drugs, can offer real savings.
For other services, such as medical tests, outpatient procedures, or surgeries, your carrier's website; independent sites such as
www.fairhealthconsumer.org
,
www.healthcarebluebook.com
, or
www.healthcarepricetool.com
; or the websites of local hospitals can provide useful information. You may want to consider contracting with an advocacy service, which can do research for your employee and even provide recommendations for in-network providers or facilities. These services can be particularly helpful as they can factor in the patient's cost-sharing status so the employee can understand their true cost.
Other tips include suggesting employees consider crossing city, county or even state lines where feasible and investigating independent, stand-alone testing centers.
By providing employees with a clear action plan and support—and emphasizing the immediate cost-savings available—employers can spur important behavior change with their workforce. When employees see that their employer understands their concerns over the cost of healthcare, it increases the likelihood that they'll get the care they need and improves satisfaction with both their plan and their employer. And best of all, both the employee and employer can save money!