Cancer and Critical Illness: Scenarios for a Breast Cancer Patient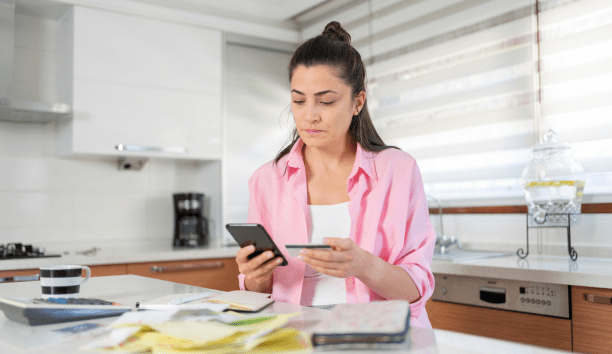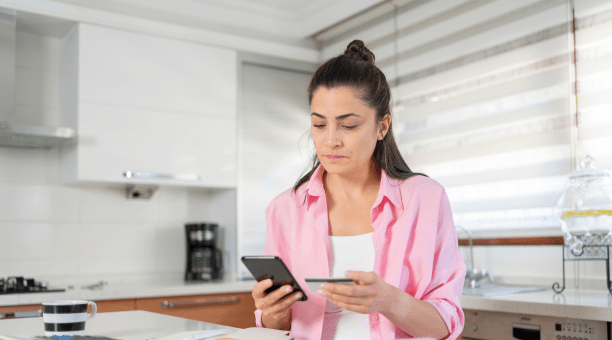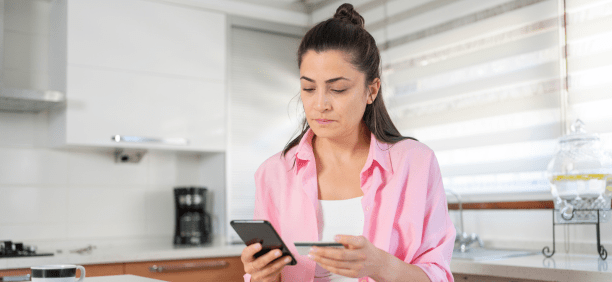 Medical debt is a very real problem for many patients in America. Statistics show that 32% of working Americans
have outstanding medical debt
. What's more, one in three Americans will receive a cancer diagnosis in their lifetime (breast cancer is the most common type of cancer among women) — with 60% of those patients
struggling financially
after their diagnosis, and 25% declaring bankruptcy. This is why it's essential to be prepared.
If you have a family history of serious medical conditions, getting critical illness insurance is likely a smart idea. This type of insurance gives you a lump sum to put toward whatever you need. Some plans even offer free preventive screenings and checkups each year — something that's key for breast cancer in particular.
Learn more about critical illness insurance and
what this can look like for a breast cancer patient
.
What Is Critical Illness Insurance?
Critical illness insurance policies offer financial support that kicks in if you're diagnosed with any specific illness that's listed in your policy (for example, cancer, heart attack, or stroke). Critical illness insurance works differently from "normal" health insurance. With a critical illness policy, you'll be paid a lump sum that you can then use for whatever you need most. For many people, medical bills are often top of the list. But other expenses related to your illness — like childcare, your mortgage, or transportation — are also fair game.
A critical illness insurance policy can provide you with benefits such as up to $100,000 in lump sum coverage; coverage for subsequent diagnoses; optional riders to pay additional benefits for treating covered illnesses; and optional benefits for routine preventive care.

Critical Illness Insurance vs. Long Term Disability
Critical illness coverage is different from long term disability, while both can be paired in the event of a serious illness to cover your income AND pay for other related bills.
Getting Coverage
Disability benefits help replace part of your income if you're not able to work because of an injury or illness. Critical illness insurance policies, sold by private health insurance companies, pay benefits when you're diagnosed with a covered critical illness. Anybody can purchase each type of insurance policy.
Coverage Time Period
Long-term disability insurance lasts longer than a few months. Anything shorter is considered short-term disability. You can continue receiving long-term disability for years if needed, as long as you're still unable to work.
Critical illness insurance pays benefits if and when you're diagnosed with a covered critical illness. If you purchased a policy that covers breast cancer, and are later diagnosed with breast cancer, you'll get your payout at that point. Critical illness insurance does not cover injuries.
Coverage Payments
Long-term disability insurance helps replace your income. You'll likely need to go through a waiting period of a few months before beginning to receive benefits.
If you have critical illness insurance, you'll receive a lump sum payment. You can choose whether to put this money toward medical bills or toward other living expenses.
A similarity between disability and critical illness is that both types of payouts come directly to you (or to whoever is insured on the policy).
How Does A Critical Illness Payout Work?
Critical illness policies might include conditions and illnesses such as cancer (including several different types and stages); heart attack; and stroke. If you have a policy and happen to be diagnosed with a covered critical illness, your lump sum benefit will be paid straight to you for you to use wherever it's needed most.
For example, a breast cancer patient who spends two months recovering from treatment might have expenses pile up such as:
•
$500 — Out-of-pocket medical expenses
•
$2,800 — Mortgage
•
$1,500 — Food and utilities
•
$800 — Car payment
•
$150 — Car insurance
•
$500 — Other living expenses
This adds up to a total of $10,750 that the patient would need to pay out of pocket. But her Maximum Critical Illness Benefit could kick in, paying $10,000 (depending on the patient's specific policy details) and covering almost all of these expenses.
If you've purchased an optional cancer benefit rider along with your policy, you might also be able to submit claims to receive benefits such as direct cash benefits for chemotherapy and medical imaging; a wig; or transportation and lodging for medical travel.
Do I Need Both Long Term Disability and Critical Illness Insurance?
The answer will be different for everyone. Long term disability insurance and critical illness insurance function as two separate products that cover different situations. If you are unable to work because of an injury or illness, long term disability insurance can help. If you are looking for protection from potential serious conditions (particularly if you have a family history of certain conditions), critical illness insurance is a good idea. These two types of policies complement each other well.
If you are diagnosed with a critical condition and do not have critical illness insurance, the cost can be brutal. The average total cost of a severe heart attack can add up to as much as $1 million! The lifetime cost of ischemic stroke is estimated at $140,481. And for cancer patients, you can expect to pay between $6,000-$10,000 per year out of pocket for treatment and therapies.
Protect yourself by purchasing a critical illness insurance policy that covers breast cancer and other serious conditions.