Five ways to help employees make preventative care a priority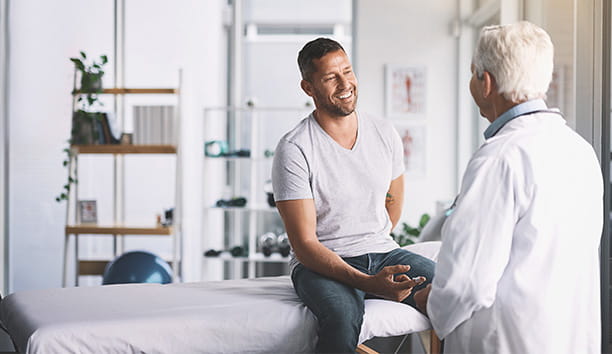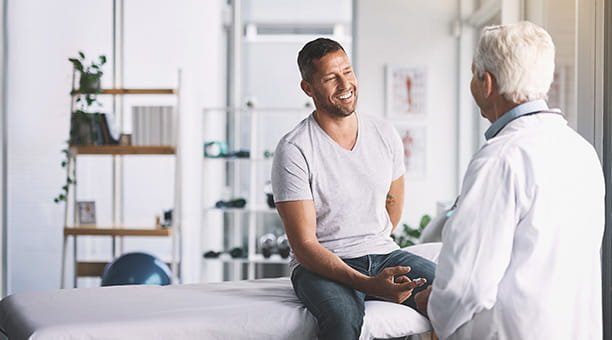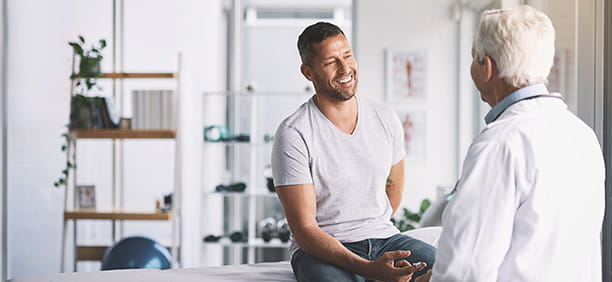 Five ways to help employees make preventative care a priority
Are your employees keeping up with their preventive care? Chances are, many of them are not! More than one in three adults under age 50 do not have a primary care provider, and it's estimated that 150 million adults skip or forgo an annual check-up.1
Preventive care is a cornerstone of staying healthy. This routine care includes screenings, check-ups and counseling to prevent illness, disease and other health problems. Regularly visiting the doctor can help providers guide patients to make choices that promote better health and catch health problems early, when they're easier and less costly to treat.
As an employer, you should definitely be concerned about your employees prioritizing their preventive care! Not only because you care about your employees' well-being, but also because reduced productivity and higher healthcare costs have a huge impact on your bottom line . Healthier employees are less likely to call in sick and they help reduce presenteeism (lost productivity that occurs when employees aren't fully functioning due to illness or injury). According to the CDC, preventable chronic conditions cost U.S. employers $36.4 billion a year!2
How can you help your employees make preventive care a priority? Implement the five ideas below and reap the rewards of a healthier, happier team!
1. Educate employees on how health insurance benefits cover costs of preventive care
Did you know that half of U.S. adults have skipped some sort of healthcare in the past year because of cost?3 Some of your employees may be avoiding routine doctor visits because they're afraid of how much it will cost. However, thanks to the Affordable Care Act, health insurers in the U.S. must certain preventive healthcare without requiring your employees to pay a deductible, copayment, or coinsurance. Helping your employees understand what's covered under their benefits may encourage them to make routine care a priority.
Not sure how to approach healthcare discussions with your team? Optavise can help! Through confidential, one-on-one conversations with employees, Optavise benefits educators and agents help employees understand the complexities of their benefits.
2. Give employees extra paid time off for preventive care
Your employees want to use their limited vacation days for enjoyable purposes—not for visiting the doctor. You can incentivize routine preventive care by providing your employees with extra time outside of their vacation days for visiting the doctor. This perk will go a long way in building loyalty with your team!
3. Provide supplemental health insurance with wellness benefits
Some supplemental health insurance products, such as critical illness insurance or cancer insurance, include wellness benefits that are payable for annual exams, tests, or screenings to help employees discover new and developing health risks. Supplemental health insurance is different than major medical because it pays benefits directly to your employees, not doctors or hospitals . This means your employees could receive a check in the mail just for visiting the doctor if they take advantage of their wellness benefits!
Interested in learning more about supplemental health insurance? Optavise can help you discover the best products for your team!
4. Provide access to benefits advocacy services
From finding an in-network doctor to scheduling appointments and dealing with insurance, some of your employees may be avoiding check-ups simply because they don't want to deal with the administrative side of care. That's why you should consider providing your employees with access to a benefits advocacy service such as Optavise. When you work with us, your employees can call on our advocates who can help them:
Find an in-network provider who is taking new patients.
Identify alternative in-network resources for care.
Make appointments and transfer medical records.
Get answers to insurance and claims questions.
Resolve billing issues.
Understand how their coverage works and what their share of the cost may be.
Finding and arranging second opinions.
This confidential help may encourage your employees to get the preventive care they need!
5. Keep preventive care top of mind
Communicate regularly about the importance of preventive care. General information about what's covered, why preventive care is so important, how prescription drugs fit in, and what's covered can be supplemented by more targeted content including age-specific reminders about tests and vaccinations and available PCPs nearby.
Optavise communications specialist can help create and implement a strategy to keep your employees and their families informed year-round!
Optavise is here for you and your employees
Preventive care is important for both your employees and for your business! Learn more about how Optavise can help by contacting us here.
---
1Benefits Pro, What's next for telehealth?, https://www.benefitspro.com/2022/05/06/whats-next-for-telehealth/?slreturn=20220514132054, May 2022.
2Centers for Disease Control and Prevention, Workplace Health Promotion, https://www.cdc.gov/chronicdisease/resources/publications/factsheets/workplace-health.htm, June 2022.
3Kaiser Family Foundation, Americans' Challenges with Health Care Costs, https://www.kff.org/health-costs/issue-brief/americans-challenges-with-health-care-costs, December 2021.